PWPA Attends EDNP Meeting on  CGC Forest Restoration Project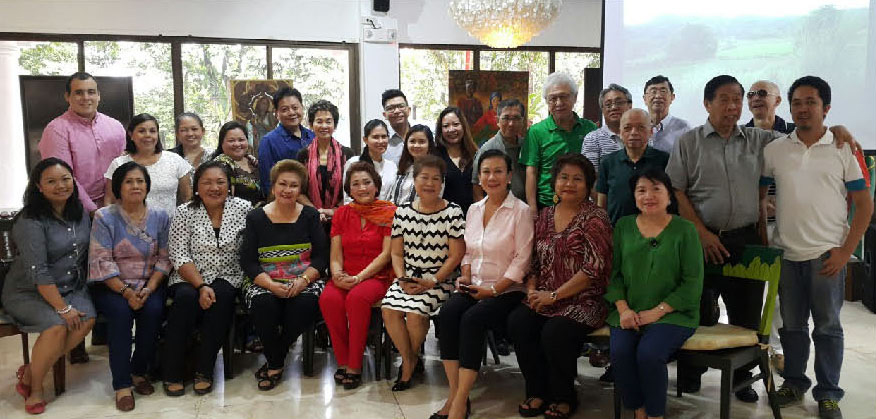 The Philippine Wood Producers Association joined the Earth Day Network Philippines,Inc. (EDNP) in its meeting with its partners/members last February 5, 2017 at the UP Executive House, UP Diliman, Quezon City to discuss the Clark Green City (CGC) Forest Restoration Project, a project under the TREES4Life: Tubong Pinoy Movement Program.
The EDNPI signed a Memorandum of Agreement (MOA) last July 25, 2016 with the Bases and Conversion Development Authority (BCDA) and Fern and Nature Society of the Philippines, Inc. (FNSPI) for the development and management of the Clark Green City Green Forest Reserve, Ecotourism Park and Botanical Garden. The Clark Green City Forest Restoration Project was launched last November 23, 2016 at the Manila Polo Club.
Mr. Emmanuel Viado of the FNSPI made a presentation of the draft masterplan for the development of the area which will be composed of botanic gardens, ecotourism park and reforestation zone. The area covered is about 500 hectares and it was recommended that the area be adopted for the project. He said that the project only covers 2/3 of the area due to man-made boundaries however once the area is developed, it is hoped that BCDA will also award said area for expansion.
Forester Ryan Vita, Executive Director of the EDNP made a presentation on how the area will be developed. He said that the project will focus on the use of Philippine native trees in the area. He added that there will be a short term and long term targets for the project development. For the short term, CGC Ecology Center (native tree seedling nursery and gene bank; organic garden), Forest restoration demonstration plot (campsite, demonstration farm and arboretum) were identified while for the long term, restoration, and sustainable management of the CGC Forest Reserve which will result to the provision of ecological services in the future such as air and water purification, drought and flood control, stabilization of sloping areas and aesthetic values.
He said that the existing forest restoration strategies will be used in the development of the project and will also consider providing livelihood opportunities to the community.
Open forum followed facilitated by EDNP Trustee  Anita Celdran.
The meeting was chaired by Chairperson Metodio Palaypay, assisted by Trustees Celdran and Lita Salvador.